Noise Cloud™ is an online service provided by ARL where sound level meters can be set up to stream data directly to a cloud-based server that is linked to a Noise Cloud™ account.
How it Works
With a Noise Cloud™ subscription, account administrators can add and configure multiple user accounts, jobs and job keys to suit their individual noise monitoring needs. Users can be configured for various levels of access allowing them to search, view and download historical data from multiple supported sound level meters and loggers via the interactive web interface.
Loggers are paired to a Noise Cloud™ job via a job key which is generated using the web-interface and ensures each dataset is sent securly to the desired location.
"...log directly to the cloud..."
Once a logger or sound level meter is paired to a job the unit can be set up to log directly to the cloud, with measurements and logging results uploaded automatically.
Data that has been uploaded can then be searched, viewed and reported on online, eliminating the need for application specific software and allowing results and measurements to be viewed across multiple platforms and devices.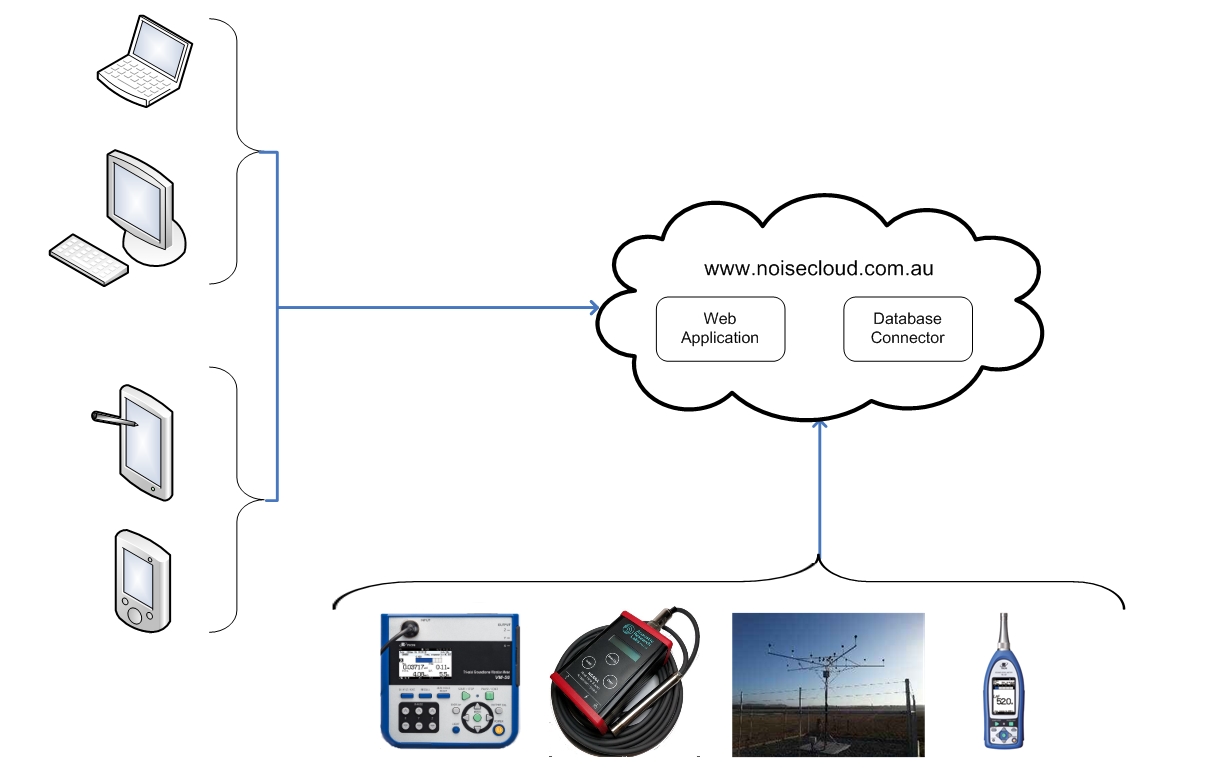 Devices Supported by Noise Cloud™:
Environmental Noise Compass™
Ngara™
Rion NL-42/52/62
Rion NL-43/53/63
---
Watch this space for more updates on Noise Cloud™
---